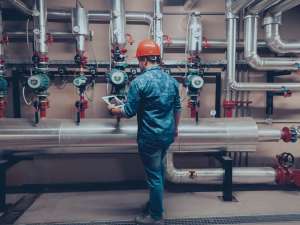 These days, there's no arguing the fact that all sectors are, to a greater or lesser degree, exposed to some kind of cyber-risks.  This is especially true in a world in which more and more organizations are using networks that are connected to external partners and providers, and are starting to adopt IoT systems, increasing the attack surface. One of the sectors that is a prime target for cybercrime, and where the fallout from an incident can be even more far-reaching, is the industrial sector.
The consequences of a cyberattack on an industrial organization include the interruption of the supply chain for many companies, delays in important infrastructure projects, or even the interruption of a whole country's power supply.
One of the reasons that industrial IT systems are more vulnerable is their extensive use of IoT devices—in this case called IIoT (Industrial Internet of Things). These devices include sensors, manufacturing machines, and most important of all, industrial control systems (ICS), which control all processes in an organization.
Case study: TMS Industrial Services Ltd.
The South African company TMS Industrial Services is a member of Sketa Group, and specializes in scaffolding, premier hot, cold and acoustic insulation and cladding solutions, industrial cleaning and vacuumation services, abrasive blasting, among other services.
The challenges
The company has branches and project sites all across South Africa, with multiple end users on multiple devices. For Chippa Sekauke, General Manager of Information and Communication Technology, this results in added complexities. Sekauke believes that mitigating cybersecurity risks requires a proactive approach, employing multiple layers of security that not only block and detect attacks, but also remediate incidents, and gather security insights.
"We can only be proactive in guarding against cybersecurity incidents if we have information and insights in real-time.  With these insights our IT team is able to react timeously to potential risk situations."
The solution
After carefully considering their challenges and possible security solutions, TMS Industrial Services implemented Panda Fusion 360, a combination of Panda Adaptive Defense 360 and Panda Systems Management, integrating Endpoint Protection (EPP), Endpoint Detection and Response (EDR) and Remote Monitoring and Management (RMM) capabilities into a single solution. Panda Adaptive Defense 360 is an advanced and automated security solution delivered from the cloud. It automates the prevention, detection, containment and response to cyberattacks, both inside and outside the corporate network. The 100% Attestation Service is included in Adaptive Defense by default. Thanks to our Machine & Deep Learning we classify 99.985% of processes, while the remaining 0.015% is directly investigated by our Threat Hunter team, who decide the nature of the behavior and send their conclusion to enrich the machine learning capabilities.
Beyond Adaptive Defense 360's comprehensive capabilities, Sekauke highlights the importance of being able to manage, monitor and respond to incidents in real time. Panda's Aether platform provides a single web console, through which administrators can protect and manage all endpoints
"The fact that Panda has created an easy-to-use, unified console through which we can manage all our Panda solutions is a key to the success of the solution in our infrastructure", says Sekauke.
"Through the Aether Platform we have access to real-time, critical information about out network of endpoints.  Actions can be taken from the console and implemented across all devices regardless of their location".
The post TMS Industrial Services and industrial cybersecurity appeared first on Panda Security Mediacenter.
Article Link: https://www.pandasecurity.com/mediacenter/case-study/tms-industrial-services/