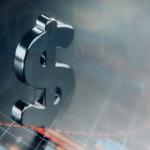 As with any major technology purchase, selecting a network intrusion detection system requires factoring in Total Cost of Ownership. But how is this calculated and what other considerations should be made? It starts with the cost associated with what happens if the solution, at any cost, fails to stop a data breach.
The True Cost of a Data Breach
A data breach involves a wide spectrum of costs, both direct and indirect. In 2017, the average cost of a data breach was $141 per record stolen. Though the per-record cost of a data breach has been going down in recent years, this is because larger data breaches are occurring and more records are being impacted.
A single data breach can cost millions of dollars and many companies never recover. Approximately 60% of the small businesses that experience a data breach are out of business within six months. By responding faster to network breaches and preemptively mitigating threats, an organization can reduce its potential risk. This requires advanced technologies that can quickly detect and react to malicious attacks.
Data breaches impact personally identifiable information (PII), whether that information is related to customers, vendors, or employees. Data breaches can also reveal confidential company information, such as the organization's intellectual property, financial accounts, or M&A (mergers and acquisitions) plans. If this type of information is compromised, the organization's total damages may be much higher.
The direct costs of a breach include: paying for identity theft protection, upgrading software and hardware, notifying customers and employees, and possibly regulator fines. Indirect costs include system downtime, staff time to investigate the breach and manage any legal repercussions, and poor public relations.
All told, the true cost of a data breach can last for years, as the organization may struggle to recover from its damaged reputation. Many organizations today rely on their digital information to complete their day-to-day operations and may find themselves entirely unable to process transactions and provide services until the data breach event has been resolved.
How to Calculate the TCO for a Network Intrusion Detection System
Intrusion detection systems have four major elements that contribute to their cost. When comparing different solutions, be sure to factor in each of these for all options being considered in order to compare apples-to-apples. If an organization leaves out any one of these factors, they may choose a solution that is affordable short-term, but expensive long-term or that becomes prohibitively costly when all of the factors come into play.
The total cost of ownership is comprised of:
Hardware – Acquisition costs for hardware, such as sensors, switches, and other physical technology. Some breach detection platforms use inexpensive off-the-shelf hardware for sensors, while others use costly appliances.
Software – Acquisition or licensing cost for software, such as hosted or on-premises intrusion detection systems. Software solutions often include an upfront, per seat license, and may have an installation cost in addition to subscription fees.
Labor – On-going labor costs for installation, maintenance, and day-to-day usage. These aren't "set it and forget it" systems; they need trained personnel to monitor and analyze data, as well as maintain the hardware, the cost of which is directly proportional to the initial cost of the required hardware.
Maintenance – On-going annual fees for software maintenance, support, and updates. Some breach detection systems have costs associated with support and updates, which are required for the solution to remain effective.
Some software solutions may have very little upfront costs, in terms of per seat licensing or hardware installation. However, they may make up for this later in higher-than-average monthly subscription costs and technician-related fees. An organization is going to have to consider both initial costs and the cost of maintenance. Often the cost of maintenance will be more important than the upfront expenditures.
Of course, regardless of cost, an advanced intrusion detection system (IDS) is still going to be more affordable long-term than going without and incurring the cost of added staff needed to compensate for insufficient technology or suffering the costs associated with a data breach.
Ability to Stop Malware
Cost is only one of the many factors that need to be balanced. Going with the lowest bidder could lead to adopting a system that relies on older (and therefore, ineffective) technologies or is poorly supported. An organization needs to consider the system's ability to react to risk within its network, in addition to the out-of-pocket cost.
Modern systems have to be intelligent to identify malicious programs that may not have been seen before. Rather than relying upon potentially out-dated databases and signatures, modern systems instead look at the behavior of a file (or a network's traffic) to locate and isolate potentially harmful activity or malicious files. This requires intelligent algorithms and machine learning, which may not be available in all solutions.
Optimize for Better Performance
At the same time, a network intrusion system must be optimized so that it doesn't slow down a network and reduce performance and productivity. As these systems must scan the entirety of the network and its connected devices plus inbound email and web traffic, a poorly optimized solution can bog everything, and everyone, down. Some systems may require upgrades to the network or Internet connection for better overall performance, which will also need to be rolled into the total cost of ownership.
Security effectiveness is not rated in a vacuum; it's also based on your organization's needs. A complete analysis or audit of your company's security risks may be needed, and you may need to analyze multiple security solutions to find the one that is the right balance for your business.
Of course, the best solution is one that is low in cost and highly effective in terms of detecting advanced malware before any data has been compromised. In 2017, NSS Labs (an independent security testing lab) rated Lastline as having the lowest Total Cost of Ownership and the highest Security Effectiveness. This makes Lastline a credible option for a malware and intrusion detection system. Lastline is a cost-effective solution that provides next-generation breach detection in real-time, quarantining potential threats and reacting swiftly.
It's important that every organization take proactive measures to update its security and protect its most important assets while managing costs. Lastline can help. Schedule a demo today.
The post Examining the Total Cost of Ownership of a Network Intrusion Detection System appeared first on Lastline.
Article Link: https://www.lastline.com/blog/examine-tco-of-a-of-a-network-intrusion-detection-system/