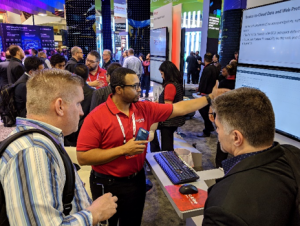 Last week, the RSA Conference painted San Francisco's Moscone Center purple with the theme 'Better', and the cybersecurity industry did not disappoint in making the digital world a better and safer place. Below, we're sharing a few McAfee highlights from this year's event.
Behind the Scenes of MGM Resorts' Digital Transformation at CSA Summit
In its tenth year at the RSA Conference, the CSA Summit welcomed Rajiv Gupta, Senior Vice President, Cloud Security Business Unit at McAfee and Scott Howitt, Senior Vice President & Chief Information Security Officer at MGM Resorts International to the stage. During the keynote, Howitt discussed MGM's digital transformation and how adopting the cloud into MGM's business model resulted in delivering a modern experience to customers and more engaged and productive employees. We also heard Gupta share statistics from our Cloud Report on how cloud data distribution has changed dramatically ,which now requires new and better solutions. Before attendees headed out for lunch, Howitt and Gupta closed the first half of the CSA summit by solidifying the positive impact the cloud can have on enterprise businesses. 
Tapping into the Tremendous Power of Artificial Intelligence at RSAC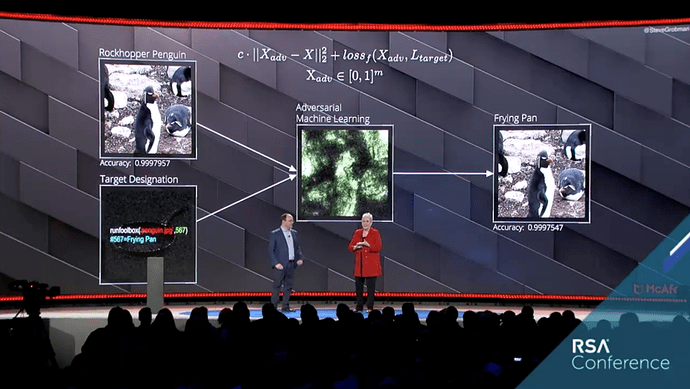 On Tuesday, SVP and Chief Technology Officer, Steve Grobman and Chief Data Scientist, Dr. Celeste Fralick, took the mainstage at RSAC. During their keynote, Grobman and Fralick discussed how the industry needs to think about artificial intelligence, its power, how it can be used against us and its adversarial uses. Fralick shared how "most people don't realize how fragile AI and machine learning can really be" and voiced how her team is involved in a technical area called the adversarial machine learning, where they study ways that adversaries can invade or poison machine learning classifier. In closing, Grobman told RSA attendees that "we must embrace AI but never ignore its limitations. It's just math. It's fragile. And there is a cost to both false positives and false negatives."
EXPO- nentially Better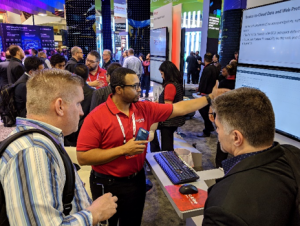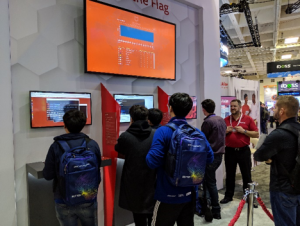 This year's RSAC expo didn't disappoint, with over 400 exhibitors showcasing unique content from the world's top cybersecurity minds and the latest security solutions. Every day our booth was full as we connected with our customers, partners, and prospects. At this year's conference, we hosted a fun and interactive Capture the Flag challenge which tested the investigative and analytical skills of RSA attendees. Contestants were given various challenges and received "flag" details on how to complete each challenge as quickly and accurately as possible.
RSAC was full of announcements with new and better products along with the buzzing of cybersecurity professionals making better connections with peers from around the world, with the same goal of keeping the digital world safe and making the real world a better place.
The post Artificial Intelligence, Machine Learning and More at RSAC 2019 appeared first on McAfee Blogs.
Article Link: https://securingtomorrow.mcafee.com/business/artificial-intelligence-machine-learning-and-more-at-rsac-2019/