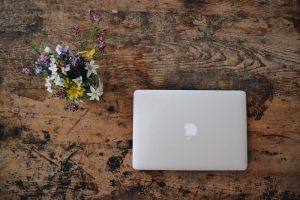 Our love of technology and often biological need for new devices has created one of the biggest environmental issues of our time – e-waste. Today is World Environment Day – a great opportunity to ensure we are doing all we can to minimise landfill and protect our precious environment.
Over the last 12 months, BYO shopping bags, paper straws and 'truly recyclable' takeaway coffee cups have dominated our national environmental dialogue as essential ways to minimise future landfill. But with the average Aussie family generating a whopping 73 kg per year of e-waste, it's critical that we turn our attention to our growing e-waste crisis this World Environment Day.
What is e-Waste?
E-Waste refers to old technology that you are no longer using. It includes microwaves, computers, TVs, batteries, screens, chargers, printer cartridges and even kitchen appliances.
High amounts of non-renewable resources such as plastic and precious metals (gold, silver, platinum, nickel, zinc, copper and aluminium) are found in e-waste. So, recycling these materials to make new electronics not only makes good financial sense but it also prevents products from winding up in a landfill.
According to experts, the average Aussie household own a startling 17 devices with predictions that this will increase to 27 by 2022.  So, it's clear that our e-waste problem needs to be tackled head-on.
How Much e-Waste Is Generated Annually?
In January, the United Nations and World Economic Forum reported that the world produces 50 million tonnes of e-waste a year – around the same mass as 125,000 jumbo jets which is more than all the commercial aircraft ever built!
But interestingly, e-waste isn't all bad news. In 2017, the UN University estimated the value of raw materials in e-waste to be worth  $US62.5 billion annually which exceeds the GDP (gross domestic product) of 123 countries. So, the opportunities contained in effective e-waste management are not only environmental but financial as economies could be bolstered and jobs could be created.
What Can We Do to Minimise It?
There are definitely steps we can all take to reduce our e-waste. While the obvious (less popular) strategy is to STOP purchasing new electronics, focussing in recycling and repurposing will go a long way to reducing our e-waste footprint. Here are my top tips:
Repair or Refresh Your Current Devices
While we all love the idea of a shiny, new device, it's often possible to repair or rejuvenate devices to avoid spending big bucks on a new one. Most devices can usually be repaired and even enhanced with a little expert 'know-how'. I have spent a large chunk of my parenting career repairing and rescuing smartphones that were dropped, 'washed' or just deemed not 'cool enough'. But the good news, it doesn't take much to fix these issues: screens can be replaced, faults can be rectified, and new covers can be purchased to re-energise 'the look'. And don't forget the power of a software upgrade to ensure your phone is operating at its peak performance. If you are an Apple user, why not book a visit to their Genius Bar and let their staff show you how to get your device working at its optimum level?
Sell or Give Away Your Unwanted Electronics
One of the easiest ways to manage your unwanted electronic devices is to rehome them. Gumtree and eBay are great online marketplaces to make a bit of extra cash by selling your obsolete devices. I know my boys have taken great delight in making a few extra bucks selling old phones and iPads over the years. Many charities also welcome donations of pre-loved smartphones or laptops so they can rehome them to people in Australia and overseas who just can't afford to purchase their own. But don't forget to wipe the data from your devices, remove your SIM cards and ideally do a factory reset of the phone to protect your privacy.
Repurpose Your Old Smartphone
Instead of throwing out your old phone, why not repurpose it? Consider using it as a standalone GPS device in your car or perhaps dedicate it to your family's music collection? Or why not turn it into a stand-alone home security camera?  Or even a baby monitor or a Google Home speaker? The possibilities are endless
Turn Your Smartphone into a Child-Friendly Entertainment Device
If your little ones are after their 'own phone' then why not turn your old one into a custom child-friendly device? It's super easy to set a passcode and turn age-appropriate restrictions on. Within minutes, you can lock down the device and turn off access to anything you don't want your child to get involved with. This includes the camera, web browser and permission to install apps. Genius!
Organise Your Current Fleet Before You Buy Anything New
Before you invest in new devices, organise what you already own to make sure you really need to make that purchase. A clean-up of desks, cupboards and kitchen drawers may yield a stash of chargers, USB sticks, hard drives and even old smartphones you had forgotten about. And consider sharing gadgets and chargers between family members to avoid buying new items.
Recycle, Recycle, Recycle
But if you decide, it's time to say farewell to your old devices, PLEASE recycle them properly. Many e-waste experts, including Craig Reucassel environmental champion from the ABC's 'War on Waste', believe the biggest challenge to reducing e-waste is getting devices out of people' s drawers and garages and into designated recycling stations.
But the good news is that there are a number of user-friendly recycling options available:
TechCollect is a free Australia-wide e-waste recycling initiative which is funded by some of the leading tech brands with the aim of avoiding landfill. Check out their website for the closest recycling centre to you.
Mobile Muster provides mobile phone recycling facilities in Australia with over 3000 drop locations. Check out your closest drop-off point on their website.
Many local councils also offer recycling options for e-waste. Why not contact yours to find out your options?
Consider recycling your smartphone to support your favourite charity. It is now possible to recycle your phone and benefit your favourite charity at the same time. For no cost to the consumer, the Aussie Recycling Program (ARP) will recycle your phone and donate the profits to your nominated charity. They will either sell it on, recycle it or break it down into small parts that can be sold to manufacturers.
With e-waste set to become one of the biggest environmental issues of our generation, it's time we all took responsibility for our unloved tech goods. If you are a closet hoarder, it's time to workshop these issues quickly. Because our failure to take action could mean our discarded devices with their toxic by-products end up in landfill potentially polluting our waterways and food supply. So, let's make this a priority!
Alex xx
The post What You Can Do to Reduce Your E-Waste This World Environment Day appeared first on McAfee Blogs.
Article Link: https://securingtomorrow.mcafee.com/consumer/world-environment-day/