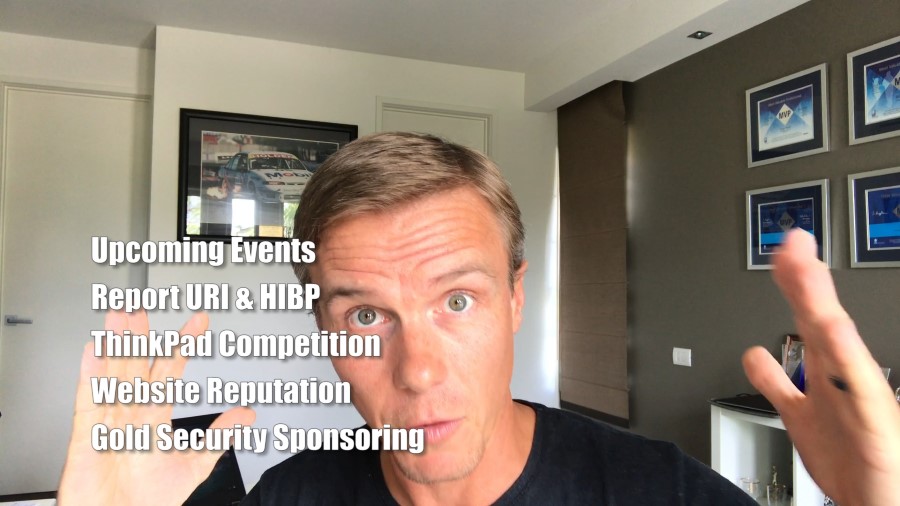 Loads of bits and pieces this week ranging from travel (including something truly awesome that I can't go into detail on just yet) to Report URI to HIBP. There's also the competition for the Lenovo ThinkPad where I talk about the 4 finalists and if you're reading this within about 18 hours of me posting it, you can still vote for them here:
It's time to vote! I've picked the best 4 projects using the @haveibeenpwned API to do some really cool stuff, whoever comes out top here wins a shiny Lenovo ThinkPad. Check out their work then vote below: https://t.co/kGclEuapyv

— Troy Hunt (@troyhunt) November 10, 2017
At the time of me writing this, two entrants are neck and neck on 31% each and even the lowest voted entry is at 17% so it's awesome to see them all being so well received. So that's in this week's update as well as my post about the one valuable thing that all websites have - reputation. Enjoy!
iTunes podcast | Google Play Music podcast | RSS podcast
References
Article Link: https://www.troyhunt.com/weekly-update-60/