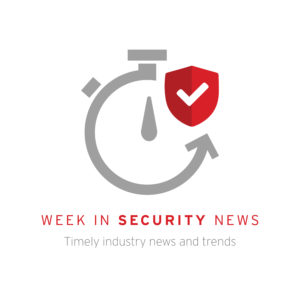 Welcome to our weekly roundup, where we share what you need to know about the cybersecurity news and events that happened over the past few days. This week, learn about the span of categories for Trend Micro's 2019 Security Predictions. Also, learn about a new exploit kit that targets home or small office routers which attacks victim's mobile device or desktop through web applications.
Read on:
2019 Security Predictions Report Released
Good security predictions are very difficult to develop, and companies and consumers need to be selective about the security advice they take.
U.S. Investigators Point to China in Marriott Hack Affecting 500 Million Guests
U.S. government investigators increasingly believe that Chinese state hackers were responsible for the Marriott breach that exposed the private information and travel details of as many as 500 million people.
What Happens When Victims Pay Ransomware Attackers?
Although ransomware infections have been around for years now, they continue to spur success – and high monetary profits – for attackers.
House Releases Cybersecurity Strategy Report
The House Energy and Commerce Committee released the comprehensive Cybersecurity Strategy Report, in which it identified procedures to both address and prevent cybersecurity incidents.
The 9 Best Ways to Protect Your New Tech Gifts
The time for all things merry and bright is here and there is nothing brighter than a shiny new smartphone or laptop! Exciting as it is to play with all their new features as soon as they come out of the box, new devices also bring new risks.
New Exploit Kit "Novidade" Found Targeting Home and SOHO Routers
Trend Micro identified a new exploit kit that targets home or small office routers and enables attacks on a victim's mobile device or desktop through web applications in which they're authenticated with.
Cybersecurity, Trade Tensions Rank as Top Threats to Markets in 2019, Survey Finds
The biggest risk to markets going into the new year is the threat of a cybersecurity attack, according to a new survey of risk managers and non-risk professionals by the Depository Trust and Clearing Corp.
Cryptocurrency Miner Spreads via Old Vulnerabilities on Elasticsearch
To prevent attacks that exploit known vulnerabilities in Elasticsearch, it is necessary to patch systems regularly and have security monitoring in place with custom rules.
Security Threats and Risks in Smart Factories
A single cyberattack can negate the benefits derived from a smart factory. That's why security must not be left behind as organizations move forward with their "smart" agendas. 
Will Sophisticated Attacks Dominate in 2019?
Trend Micro released its 2019 predictions report, warning that attackers will increase the effectiveness of proven attack methods by adding more sophisticated elements to take advantage of the changing technology landscape. 
New Version of Disk-Wiping Shamoon/Disttrack Spotted: What You Need to Know
Trend Micro came across external reports that the notorious, disk-wiping worm Shamoon, also known as Disttrack, has reemerged with an updated version. 
What are some of your 2019 Security Predictions? Share your thoughts in the comments below or follow me on Twitter to continue the conversation: @JonLClay.
The post This Week in Security News: Security Predictions and Malware Attacks appeared first on .
Article Link: https://blog.trendmicro.com/this-week-in-security-news-security-predictions-and-malware-attacks/