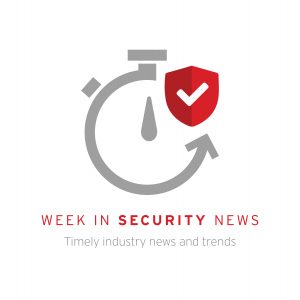 Welcome to our weekly roundup, where we share what you need to know about the cybersecurity news and events that happened over the past few days. This week, learn about new routines for encryption of JobCrypter ransomware. Also, understand how Emotet has managed to evolve into one of the most notorious cyber threats in existence.
Read on:
Spotted: JobCrypter Ransomware Variant With New Encryption Routines, Captures Desktop Screenshots
A variant of JobCrypter ransomware was observed by Trend Micro using new routines for encryption and features the ability to send a screenshot of the victim's desktop to an email address. 
For Industrial Robots, Hacking Risks Are On the Rise
In the future, industrial robots may create jobs, boost productivity and spur higher wages. But one thing seems more certain for now: They're vulnerable to hackers.
Microsoft CEO Satya Nadella made a global call for countries to come together to create new GDPR-style data privacy laws
Microsoft CEO Satya Nadella is a major proponent of the the recent European data regulation GDPR, which came into force in May 2018.
Protecting Critical Infrastructure and Roadways: How Smart Cities Create New Risks
While advanced components to support utilities, critical infrastructure, and more can bring numerous benefits, these solutions also open both urban and rural areas to new risks and cyber threats.
DHS Releases Emergency Order to Prevent DNS Hijacking
The Department of Homeland Security has issued a rare "emergency" directive ordering federal civilian agencies to secure the login credentials for their internet domain records out of concern that they could be vulnerable to cyberattacks.
As BYOD Adoption and Mobile Threats Increase, Can Enterprise Data Security Keep Up?
While most security professionals have come to embrace — or, at least, accept — bring-your-own-device (BYOD) policies, leadership still often lacks confidence in the data security of employees' personal phones, tablets and laptops.
Going In-depth with Emotet: Multilayer Operating Mechanisms
Over a period of just five years, Emotet has managed to evolve into one of the most notorious cyber threats in existence – one that causes incidents that cost up to $1 million dollars to rectify.
Online Casino Group Leaks Information on 108 Million Bets, Including User Details
An online casino group has leaked information on over 108 million bets, including details about customers' personal information, deposits and withdrawals. 
Google Fined €50 Million for GDPR Violation in France
France's data protection regulator, CNIL, has issued Google a €50 million fine (around $56.8 million USD) for failing to comply with its GDPR obligations. 
Security is the no. 1 IT barrier to cloud and SaaS adoption
More than 70% of tech professionals said security spending has increased in the past year, according to a Ping Identity report.
Millions of Financial Records Leaked at Texas-Based Data Firm
More than a decade's worth of credit and mortgage records, many linked to some of the country's largest banks and lenders, was temporarily exposed online.
What do you think are some other risks smart cities will create within the next years? Share your thoughts in the comments below or follow me on Twitter to continue the conversation: @JonLClay.
The post This Week in Security News: Ransomware and Cyber Threats appeared first on .
Article Link: https://blog.trendmicro.com/this-week-in-security-news-ransomware-and-cyber-threats/