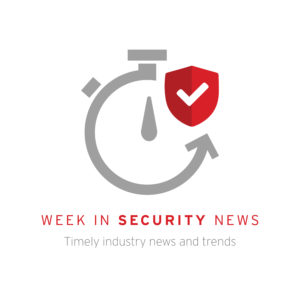 Welcome to our weekly roundup, where we share what you need to know about the cybersecurity news and events that happened over the past few days. This week, Facebook's chief security officer resigned as Facebook steps up its cybersecurity efforts. Also, Feds indicted three Ukrainians charged with stealing data on 15 million payment cards from more than 100 companies.
Read on to learn more.
Reddit breach exposes non-critical user data
Reddit recently announced that it suffered a security breach in June that exposed some of its internal systems to the attackers, although what was accessed was not particularly sensitive.
Virtualization Flaw Uptick: It's 'Just Getting Underway'
Virtualization vulnerabilities are seeing a huge surge this year as security researchers start to truly take the microscope to the full range of virtualization software.
A Look at Scan4You and the Counter Antivirus Service Landscape
Recently, a court case centered around the malicious service, Scan4You, a so-called counter antivirus that works in the opposite sense of traditional antivirus.
Is chat putting your business at risk?
Now that corporate activities are increasingly taking place outside of the office, technology that enables real-time communication and collaboration among office workers is absolutely essential.
Security by Design: DevOps in the Era of the GDPR
Enterprises are increasingly adopting DevOps. In fact, 50 percent of surveyed organizations in 2017 were already implementing and expanding DevOps-related initiatives.
Homeland Security Unveils Center to Combat Cyberthreats
The Department of Homeland Security unveiled a National Risk Management Center, an effort to fight cyberthreats and protect U.S.' infrastructure through cooperation between public and private sectors.
Adversarial Sample Generation: Making Machine Learning Systems Robust for Security
A new method of enhancing an ML system to counter evasion tactics is generating adversarial samples, which are input data modified to cause an ML system to incorrectly classify it.
Reddit Breach Highlights Limits of SMS-Based Authentication
Reddit.com disclosed that a data breach exposed some internal data, as well as email addresses and passwords for some Reddit users.
Phishing, Part 1: On the Lookout
Trend Micro has put together a handy two-part guide giving you the lowdown on phishing attacks—what they're designed to do, what they look like, and how you can avoid getting caught by the hoax.
Phishing, Part 2: Staying Safe
Phishing and its variants was the third most popular cybercrime type in 2017, representing nearly $30m in victim losses.
Facebook's Security Chief to Depart for Stanford University
Facebook's CSO, Alex Stamos, will exit the social network this month as Facebook steps up its efforts to combat misinformation and foreign interference in the November midterm elections.
Which Specific Malware Trends Should American Businesses be Prepared for?
Based on information from Trend Micro

Smart Protection Network

, we've identified three top trends within the threat landscape that hit a majority of enterprise victims during the first months of 2018.
Feds Indict Three Ukrainians For Cyberattacks on 100+ Companies
U.S. law enforcement announced the arrests of three leading members of a prolific cybercrime group believed responsible for stealing data on 15 million payment cards from more than 100 companies.
Do you think Machine Learning could give businesses more control over their internet security? Why or why not? Share your thoughts in the comments below or follow me on Twitter to continue the conversation: @JonLClay.
The post This Week in Security News: Facebook and Feds appeared first on .
Article Link: https://blog.trendmicro.com/this-week-in-security-news-facebook-and-feds/