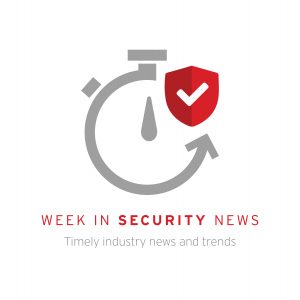 Welcome to our weekly roundup, where we share what you need to know about the cybersecurity news and events that happened over the past few days. This week, learn about cybersecurity and data concerns in 5G. Also, learn about cybercriminal threats during tax season.
Read on:
Securing Enterprises for 5G Connectivity
For the advantages of 5G to be unlocked, ample preparation and planning are necessary. Looking at the changes 5G networks might bring about on an enterprise and its security is a good place to start. 
Trend Micro Extends Security Offerings
Trend Micro has announced enhancements to its Deep Security and Cloud App Security products designed to extend protection to virtual machines on the Google Cloud Platform, Kubernetes platform protection, container image scanning integration with the Google Kubernetes Engine (GKE) and Gmail on the G Suite.
What You Need To Know About Tax Scams
While many taxpayers are rushing to file their returns, cybercriminals use the tax season to deceive people into unwittingly handing out credentials, money, and personally identifiable information. 
Hackers Go For Smaller Amounts Three Years After $100 Million Heist
In 2018, attempted fraudulent transactions ranged from $250,000 and $2 million, down from tens of millions of dollars in the previous two years, interbank messaging system Swift said in a report.
Mirai Variant Spotted Using Multiple Exploits, Targets Various Routers
Trend Micro researchers uncovered a new variant of the notorious Mirai malware that uses multiple exploits to target various routers and internet-of-things devices. 
Yahoo Tries to Settle 3-Billion-Account Data Breach with $118 Million Payout
Yahoo and plaintiffs, in a case over a data breach affecting three billion user accounts, have agreed to and filed a settlement that would require Yahoo to pay $117.5 million.
Ransomware Attack Hinders Michigan County Operations
On April 2, Michigan County reported a ransomware attack on their network, which was more severe than originally thought. The county has not been able to resume normal operations due to the attack. 
'MuddyWater' APT Spotted Attacking Android
A cyber espionage group believed to be out of Iran and known for targeting telecommunications providers and government bodies in the Middle East has added to its arsenal malware for targeting Android devices. 
Phishing Attack Uses Browser Extension Tool SingleFile to Obfuscate Malicious Log-in Pages
Phishing is a permanent staple of a cybercrime due to its effectiveness. The concept behind phishing itself is simple but the strategies used by cybercriminals have become increasingly sophisticated.  
Adobe Fixes 24 Critical Flaws in Acrobat Reader, Flash, Shockwave Player
During its regularly scheduled April security update, Adobe overall issued 43 patches, including ones for 24 critical vulnerabilities in eight of its products.
What security techniques or technologies is your enterprise using to prepare for new advancements like 5G? Share your thoughts in the comments below or follow me on Twitter to continue the conversation: @JonLClay.
The post This Week in Security News: 5G Security and Tax Scams appeared first on .
Article Link: https://blog.trendmicro.com/this-week-in-security-news-5g-security-and-tax-scams/