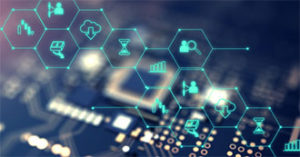 As we've discussed over the last 7 weeks in our video case study series, the General Data Protection Regulation (GDPR) impacts many different areas of our company, including our employees, customers, and partners.
The GDPR also mandates the use of state-of-the-art security, which, as a leader in security solutions, means that our products are being used to help with compliance—not just inside Trend Micro, but also in our customer's environments.
As a global organization, we recognize the importance of data privacy, and see the GDPR as an opportunity to improve our approach to protecting customer data. And given a large percentage of our revenue comes from Europe where GDPR originates, it has been very important that we understand how our products can play key roles in any compliance journey.
As a security company, our products become an extension of our customers' environment, which means that the design and capabilities need to not only address data protection and privacy, but also enable organizations to clearly leverage the product as a part of compliance. For example, for a cloud workload that needs to be protected, there needs to be a clear path to not only protecting it, but also to be notified if something is happening to it, and have reporting available to use as a part of the compliance process. This applies across all environments, which is why we have focused a lot of time and energy in the development of our state-of-the-art security products, leveraging what we refer to as our XGen

security strategy.
XGen

security embodies the spirit of GDPR, as it delivers a cross-generational blend of threat defense techniques to protect customer data. Just as the definition of state-of-the-art will change, so too will the requirements for security and we will respond. Recognizing the need for automation and efficiency, our solutions have also been optimized for key environments like AWS, Microsoft, VMware, and others, helping to make the process of data protection and compliance easier. And as a security leader focused on staying ahead of threats, our product strategy focuses on connecting our products together, so if a breach does happen and the 72 hour rule needs to be adhered to, investigation and response can happen quickly.
Strategically, regulations like the GDPR are also driving product innovation. For example, with applications being the center of data processing and storage in so many situations, security is evolving to be closer to the data. We believe that as a part of a cross-generational blend of capabilities, this delivery strategy will become more and more common in the future.
Watch the video to hear more from Bill McGee, SVP Hybrid Cloud Security, on how we're delivering state-of-the-art capabilities in our products, and how the GDPR is impacting our development strategies going forward.
Video Schedule
3/14 – Overview and Finance/Executive Sponsor: Learn what the GDPR is all about, and understand how executive sponsorship will help your organization and employees become prepared.
3/21 – GDPR Program Manager: See who is mapping our Journey to GDPR compliance, and find out what type of person is needed to coordinate all of the functions involved.
3/28 – Legal: The GDPR is fundamentally a legal obligation. Understand how large the role of legal is in scope, both internally and externally, and how it is involved across all aspects of the organization.
4/4 – IT Security: Hear what our IT director has to say about how the GDPR is affecting our organization, from taking a global perspective to the way we manage data privacy, to changing the way we communicate.
4/11 – Sales & Marketing: Our COO, Kevin Simzer, explains how we're on the same journey to becoming GDPR compliant as our customers are, and what the benefits are in this process.
4/18 – HR: See how the GDPR affects our employees, and what we'll do to ensure they have a good understanding of the regulation.
4/25 – Marketing Operations: Learn how our Marketing Operations team ensures that our customer data is protected across all external platforms.
5/2 – Products and Services: Hear from Bill McGee, SVP Cloud Security, on how we're always evolving to deliver state-of-the-art capabilities in our products, and how we help our customers deliver their portion of the shared security responsibility of cloud environments.
5/9 – Sales and Channel Enablement: See how important it is that our existing partners understand GDPR, and how we help them find the tools needed to achieve GDPR compliance.
The post State-of-the-art Security: The role of technology in the journey to GDPR compliance appeared first on .
Article Link: https://blog.trendmicro.com/state-of-the-art-security-the-role-of-technology-in-the-journey-to-gdpr-compliance/