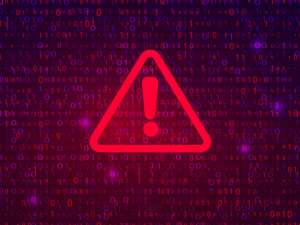 Mac devices located in more than 150 countries worldwide have been infected by malware called Silver Sparrow. There are tens of thousands of affected Apple devices currently, and it is yet unclear how they got infected. Cybersecurity experts believe that the new malicious code might be hiding in malicious advertisements, compromised websites, pirate apps, or fake Flash updates. The virus appeared to mainly end up in Apple devices located in the USA, Germany, United Kingdom, and Canada. Luckily, the new virus has not yet engaged in malicious activity.
What makes this particular piece of malware mysterious is that no one knows the final goal of the virus. Once settled in the infected device, the malicious software waits for commands from its creators. However, such orders have not been observed yet. Even though MacWorld says the virus "has no point," it is possible that this is the first version of a virus that hacker groups are testing. It will not be a surprise if future versions have the potential to be destructive.
The virus registered high infection rates so it appears to not be the work of a lone wolf. The fact that Silver Sparrow can infect Apple devices running on Apple's latest M1 chip also means that the virus is new and will likely be a headache for the Cupertino-based tech giant.
In a statement, Apple said that the malware could no longer spread. They revoked the certificates for the developer accounts used by the malware's creator to sign the packages. Apple also hinted that they will likely include a layer of protection in the next iOS update. Apple suggested that the safest place to acquire software is the Mac App Store, as code there passes thorough verification before it is offered to Apple customers. However, even though the virus is no longer spreading, there are still affected Macs around the world, and novel strains may resurface. The origins of the malware have not been identified yet.
Even if you are not a Mac user, having high-end antivirus software installed on all your connected device is a must. In its initial mass-spread, the Silver Sparrow affected both Intel and Apple silicon processors. It won't be a surprise if the virus develops further in the near future and becomes able to infect Windows machines too. Luckily, quality antivirus solution providers are always on top of the continually evolving threats and ensure customers remain protected from novel viruses.
The post Silver Sparrow Malware Infected Tens of Thousands of Macs appeared first on Panda Security Mediacenter.
Article Link: https://www.pandasecurity.com/en/mediacenter/mobile-news/silver-sparrow/