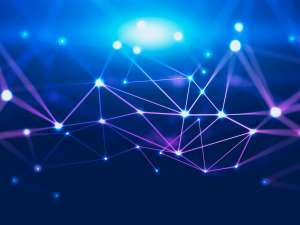 Panda Security has obtained the OPSWAT Gold certification in the anti-malware category thanks to its advanced EPP (Panda Endpoint Protection and Panda Endpoint Protection plus) and EDR (Panda Adaptive Defense 360) cybersecurity solutions.
OPSWAT, as an independent body that leads the Access Control Certification Program, endorses the compatibility of these applications after they underwent a rigorous certification process, following the criteria set and periodically reviewed by OPSWAT. In the 2020 edition, more than 100 endpoint security application providers took part in the OPSWAT certification: OPSWAT OEM clients, including industry leading NAC, CASB, SSO, AND SSL-VPN solutions from vendors such as Citrix, Pulse Secure, Cisco, IBM, and Dell.
As of 2017, OPSWAT has limited the availability of the OESIS Framework SDK to certain OEM clients. Leading vendors use the OESIS Framework SDK to integrate OPSWAT's advanced endpoint security features into their solutions, resulting in over 100 million endpoints currently running the OESIS Framework SDK libraries. Today, over 100 million devices are protected by access control and zero-trust vendor solutions that rely on OPSWAT certification to determine whether these devices are running trusted endpoint security applications.
The Gold Anti-malware Certification obtained by Panda demonstrates the compatibility of Panda Adaptive Defense and Panda Adaptive Defense 360 with access systems that use OPSWAT on the Windows OS platform.
Panda Adaptive Defense: reinventing traditional cyberdefense models
In recent years, Panda Security has designed a visionary strategy that has reinvented traditional cyberdefense models, in some cases anticipating the technologies and services demanded in the cybersecurity industry. A disruptive model based on monitoring, registering and classifying absolute every active process on all computers on the corporate network. This model is being rewarded by the market with an exponential growth in market share; by analysts with their express recognition and positioning in comparatives; and by public institutions with the numerous official certifications that it is receiving, such as the certification awarded by OPSWAT in a previous edition.
Now Panda Security stands as the leading European manufacturer in EDR systems, and has OPSWAT'S distinctive insignia as a certified provider, demonstrating that its applications are powerful, reliable, and efficient.
Cristina Stet, Certification Manager at OPSWAT, states that "Panda Adaptive Defense 360 is helping to pave the way for endpoint security, including antivirus and EDR. We're delighted to award the GOLD certification for compatibility with the industry leading NAC, CASB, SSO, and SSL-VPN solutions."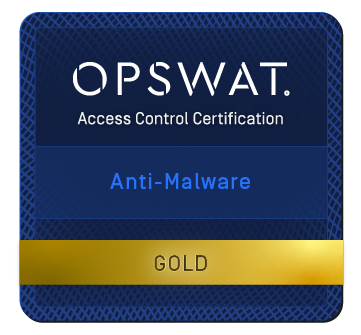 The conception of the Panda Adaptive Defense model itself is based on its ability to monitor, classify and categorize absolutely all active processes on all the computers on the corporate network. As such, if someone tries to perform any action, we will know instantly. We will also find out where it is coming from, how they tried to do it, and what they intended to do. What's more, Adaptive Defense's response and remediation capacities allow us to react even before it can have any effect.
Furthermore, Adaptive Defense's classification service also includes the Threat Hunting service. Here, Panda's hunters help to manually classify anything that artificial intelligence is unable to resolve automatically.
It is important to remember that Panda Adaptive Defense isn't a product, but rather a cybersecurity suite that combines Endpoint Protection (EPP) and Endpoint Detection and Response (EDR) with Threat Hunting and Investigation and 100% classification services, all in a single, lightweight agent. The combination of these solutions and services provides detailed visibility of all activity on all endpoints, total control of every running process, and a reduced attack surface.
It's also important to remember modules created specifically to manage patches, such as Panda Patch Management. Also vital are modules to stop information, both internal and external, from being accessed, modified or exfiltrated. Panda Data control discovers, audits, and monitors unstructured personal and sensitive data on endpoints: from data in rest, to data in use, and data in motion.
Products that receive the OPSWAT GOLD certification, such as Panda Adaptive Defense 360, are highly compatible with the industry's leading NAC and SSL-VPN solutions, such as Citrix Access Gateway, Juniper Host Checker, F5 FirePass®, etc. Gold-certified products can be detected by these solutions, and some remediation and evaluation actions are supported.
OPSWAT recommends that app security application providers find out more about the OPSWAT certification program and that they certify the latest versions of their products before they are launched. Additionally, IT administrators can use the list of OPSWAT-certified security applications as a resource before purchasing a security solution.
About Panda
Panda Security is the leading Spanish multinational in advanced cybersecurity solutions and tools to manage and control computers and systems.
Since it was founded in 1990, consistently maintaining it innovative spirit, Panda has been behind numerous historical milestones in the sector. The development of advanced cybersecurity strategies and technologies has become the core of its model.
The company is present in over 80 countries, has products translated into over 23 languages, and over 7.5 million customers worldwide.
About OPSWAT
OPSWAT is a global cyber security company providing solutions for enterprises since 2002 to identify, detect, and remediate advanced security threats from data and devices coming into and out of their networks. Trusted by over 1,000 organizations worldwide for this secure data flow, OPSWAT prevents advanced security threats across multiple channels of file transfer and data flow with flexible options of MetaDefender solutions and API-based development and threat intelligence platforms. With over 30 anti-malware engines, 100+ data sanitization engines, and more than 25 technology integration partners, OPSWAT is a pioneer and leader in data sanitization (Content Disarm and Reconstruction), vulnerability detection, multi-scanning, device compliance, and cloud access control. To learn more about OPSWAT, please visit www.OPSWAT.com.
The post Panda Security: EPP and EDR solutions certified by OPSWAT as Gold Anti-malware appeared first on Panda Security Mediacenter.
Article Link: https://www.pandasecurity.com/mediacenter/panda-security/certified-gold-antimalware-opswat/