Fortnite: Battle Royale is the hottest video game for kids right now. More than 125 million people have downloaded the game and it's estimated that 3.4 million play it monthly. But while the last-man-standing battle game is a blast to play, it also has parents asking a lot of questions as their kids spend more and more time immersed in the Fortnite realm.
Why kids love it
A few hours on Fortnite and you can easily see why kids (and adults) love it. The game drops up to 100 players onto an island, where they try to find weapons to defend themselves and try to eliminate other players. The battlefield gradually shrinks, forcing players into encounters with each other until just one player remains and becomes the winner.
Even though it's a battle, the Fortnite characters and interface are colorful and cartoon-like and there's no blood or gore. The game itself possesses an inherent sense of humor and personality that's lighthearted yet still competitive. The app is free to download, but players can outfit their characters (for purchase) in an array of battle fashions and any number of fun dances.
Ultimate gaming mash-up
One reason kids love Fortnite: Battle Royale is that it's the perfect survival mash-up of several popular media titles: The Hunger Games movie, Call of Duty video game, the first Fortnite (Fortnite: Save the World) video game, and the game PUBG (PlayerUnknownBattlegrounds). Fortnite: Battle Royale takes elements from all of these favorite storylines and game interfaces.
The game has a lot of fun attached for sure. Fortnite's interface and hilarious character moves can be just as much fun to watch as it is to play. However, as with any other wildly popular, multi-player video game, there are some red flags families need to be aware of.
Fortnite: What to look out for
Excessive screen time. Because of the way Fortnite is structured, kids can easily burn through hours a day if left unmonitored. Some parents have reported their kids becoming Fortnite obsessed, even addicted. Suggestion: Pay attention to the amount of time your kids spend playing. If your child is playing on Xbox, PlayStation, or Switch, you can turn on parental controls to limit gaming sessions. Another option, for PC, tablets, and mobile devices, is monitoring software that allows parents to set time limits for apps and websites.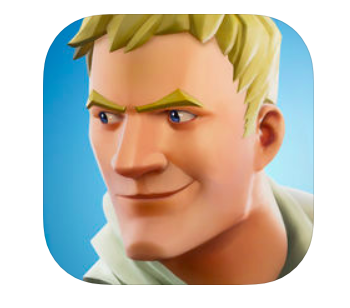 Chat feature. Fortnite is a multi-player game, which means kids play against other gamers they may not know. So, Fortnite's chat feature carries some potential safety issues such as foul language, potentially befriending an imposter, and cyberbullying. Suggestion: Talk to your child about this aspect of the game and the dangers. Spend time and sit in on a few games and listen to the banter. Then, make the best decision for your family. To turn chat off, open the Settings Menu in the top right of the main Fortnite page, go to the Audio Tab and turn it off.
In-app purchases. Fortnite is free to download but can get expensive quickly. Kids can use virtual currency (purchased via credit card) to access animations, weapons, and outfits for their characters. These items aren't needed to win the game, but they allow a player to express his or her personality within the game, which is especially important to kids. Some parents have reported finding hundreds of dollars in unauthorized purchases on their credit cards due to Fortnite's array of in-app purchases. Suggestion: If you know your child is passionate about Fortnite, take away the spending temptation by blocking his or her ability to make in-app purchases. Or, set a weekly limit on purchases.
Increased anxiety/stress levels. Fortnite's game structure is a highly-competitive, fast-moving game that renders only one winner. This means, as a solo player, the odds are stacked against you. Play Fortnite enough, and lose enough, and rage can surface. If your child is prone to anxiety or stress, Fortnite may not be the best environment. Suggestion: Monitor your child's mood. Discuss the emotional highs and lows potentially associated with Fortnite and put some healthy parameters — that address both the types of content and time limits — around gaming habits.
Unsure about allowing your kids to play (or continue playing) Fortnite? Talk to them about it. Join in or watch your child play. Find out what your child loves about the game and if his or her demeanor changes during or after playing. Monitor the amount of time as well. Once you've gathered the facts as they pertain to your child, decide how much (or how little) of the Fortnite world is best for your family.
Want to connect more to digital topics that affect your family? Stop by ProtectWhatMatters.online. Also, join the digital security conversation on Facebook.
Toni Birdsong is a Family Safety Evangelist to McAfee. You can find her onTwitter @McAfee_Family. (Disclosures)
The post Fortnite: Why Kids Love It and What Parents Need to Know appeared first on McAfee Blogs.
Article Link: https://securingtomorrow.mcafee.com/mcafee-labs/why-kids-love-playing-fortnite-and-what-parents-need-to-know/