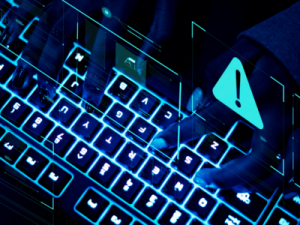 More than a third of companies want to invest more in cybersecurity and companies are also looking for more and more qualified IT security consultants. These are the results of the current trend survey conducted by Bitkom Research and Tata Consultancy Services, which surveyed approximately 1,000 companies with at least 100 employees. According to the German Federal Statistical Office, IT security spending in Germany will increase from 4.58 billion euros in 2019 to already around 4.9 billion euros this year – an increase of seven percent. Surprisingly, according to the survey, it is primarily the fear of data protection requirements that is driving up investments, rather than the increasing digitisation of work processes as was actually expected. The current coronavirus crisis in particular shows how important it is to be digitally secure.
Unnecessary fear of risks of large-scale digitisation
It is clear that business leaders are increasingly concerned about security and sceptical about digitisation projects – for fear that cyber security will suffer from increased networking. However, the expansion of digitisation is fundamental to the competitiveness of any business. This not only increases efficiency, but also improves structures, processes and customer satisfaction, and reduces the susceptibility of systems to error.
Companies increasingly see the implementation of digitization as a risk rather than an opportunity. This is a mistake, because the use of a fully-fledged IT security solution eliminates precisely these risks. For example, based on the latest technologies and self-learning systems, our Panda Adaptive Defense 360 solution monitors, records and categorizes all ongoing processes on all endpoints in real time. In this way, it provides comprehensive protection – against both known and unknown malware as well as hackers and insiders. In addition, our fully integrated Data Control module helps IT managers implement the DSGVO and other data protection regulations, such as the GDPR. It provides the ability to effectively and easily identify and protect personal and sensitive data in real time and throughout its lifecycle on endpoints and servers. Equally important is the informative documentation including an easy-to-use visualization, the real-time alert in case of data breaches and the quick retrieval of reports when mandatory reportable data breaches are detected. Our "Data Control" data security module offers all this and much more.
As an IT service provider, find out more about our technologies, features and unique selling points during our two weekly Technology Days webcasts in English.
The post Businesses are expanding their IT security budgets appeared first on Panda Security Mediacenter.
Article Link: https://www.pandasecurity.com/mediacenter/security/businesses-expanding-security-budgets/